Coastal Transportation Services & Logistics
3PL freight management services, Coastal can help you to maximize your supply chain efficiencies and expenses.
We are seeking experienced shipping, truck and freight broker agents with active shipper clients including carrier relationships  to become part of our US team network of independent freight agents .
Apply Today!
3PL Freight & Shipping Solutions
Coastal Transportation Services Commitment to Excellence means that we deliver personalized service at competitive prices with one goal in mind: a satisfied customer. You deserve a hands on dedicated commitment to moving your freight by a professional. Coastal is a full service Third Party Logistics company that provides a full compliment of transportation and shipping services to fit your needs.
Carriers To Meet Your Shipping Needs
Dry van freight
Flatbed trucking
Refrigerated freight (reefers)
Less-than-truck load (LTL)
Air Ride Truck Loads
more, our experts can meet your needs
Freight & Shipping Know How
Food and produce logistics
Grocery and food services
Consumer and packaged goods
Oil and gas logistics
Heavy equipment and over-sized loads
Building and Construction Supplies
Recycled materials
Independent Freight Broker, Partner With US.
Time to Move Your Business?
Is your freight broker agent business is being held back by:
Limited earning potential and growth.
Partner dictating a minimal profit margin
Current company financial stress and closures.
Inability to meet shipper capacity due to financial limits and constraints.
Poor reputation, credit and payment history costing you shipper client losses as well as carrier relationships.
Shipper clients back solicited and contacted without your knowledge by company.
Hidden fee's, requirements and more fine print!
Poor support & highly saturated agent network.
Freight Agents Tooled For Success!
Unlimited earning potential with no caps.
Agents have freedom to negotiate their rates & win business.
Solid financials and credit rating
Ability to meet our agents success and capacity
Stellar reputation in industry and with carriers
No back soliciting – poaching policy
No hidden fee's or policies
Unsaturated freight agent network – by choice.
We provide the software, tools, load boards and more.
Learn & Explore
Are you seeking a solid, service oriented, supportive partnership for your established freight broker agent business?  Learn about what it takes to join our independent freight agent network today!
Learn About Our Freight Agent Program.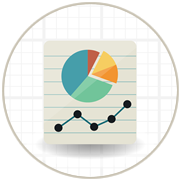 Your Success Is Our Mission
Just like shippers partnering with freight agents, freight agent and broker relationships take some effort to create but the returns can be tremendous. This is because each party can focus on what they do best, their core services and expertise. Our goal is to provide you with the tools and support to  help you create a lean and agile business that can provide you with a competitive edge over your competition and sky rocket your profits.