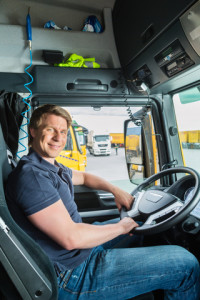 While the short term goal of most of freight agents is to get the customer's loads moved as efficiently as possible the long term goal of the freight agent is to create enduring relationships with the truckers who carry the freight. The fast pace of the industry leads us to overlook some of the simple things brokers should consider when performing day to day operations. This article considers some of the simple things brokers should consider incorporating into their daily operations to build and enhance carrier relationships.
We have all had carriers that go the extra mile both literally and figuratively. These are truckers who do what it takes to get the job done in spite of the many obstacles that get placed in their pathway while delivering agent loads on a regular basis. When you see that your carrier has done extra services to insure your load gets delivered in a timely manner perhaps you have an opportunity to create a win-win situation for both of you.
Two Simple Ways To Foster Better Carrier Relationships
1. Please and Thank You – Lessons your mom taught you
Say "Thank you". These two words are often overlooked in the hustle and bustle of today's dog eat dog business climate but are the starting point for both sincerity and integrity when working with carrier's; especially those who do the job right, with extra thought and perhaps going above and beyond the call of duty. As brokers you should always thank your carriers as this simple common courtesy goes a long way in building a positive relationship today and into the future.
2. Meeting and exceeding expectations
While your focus may be on your shippers loads don't forget how they get from point A to B.  As an essential component of your business ask yourself the following:
Did your carrier go out of his or her way to insure the accuracy and timeliness of delivery?
Did this individual go out of his or her way to make sure you were kept informed of unique situations that may have occurred during transport and as a result of transport? There are many issues that occur during overland transport including but not limited to Highway construction, weather and perhaps mechanical difficulties to name just a few.
Did your carrier have to wait for the shipper to load or have issues during loading that may have impacted your delivery yet the carrier persevered to get the job done in a timely manner?
When it becomes apparent that your carrier has gone above grade to insure a smooth deliver he or she may deserve additional accolade beyond the mere "thank you". In these cases it would be appropriate to reward the carrier with  a gift certificate for lunch or dinner or perhaps a bonus. In actuality the reward may depend on the value of getting the shipment delivered in a timely manner.  Regardless, carriers spend time away from family and friends and have operating expenses, cost of living bills and more, so a bonus or gift for job well done goes far and helps you to build great relationships with your carriers.
Treat Your Carriers As You Want To Be Treated
As the freight broker agent you have the duty and responsibility to insure delivery of your customers goods. You might be thinking, "I didn't make money on this load why should I comp the carrier for a job well done?". If you are thinking like this you should consider longer term aspects of your business operations. You won't make money on every load you deliver. In fact the successful freight agent may lose money on a very small percentages of loads. Basically, you have to give to get at times.  In the long run you are working on developing your reputation with both your customers and carriers as a freight broker agent who respects his or her business partners. Moving forward your reputation will go a long way towards your success as a freight broker agent.